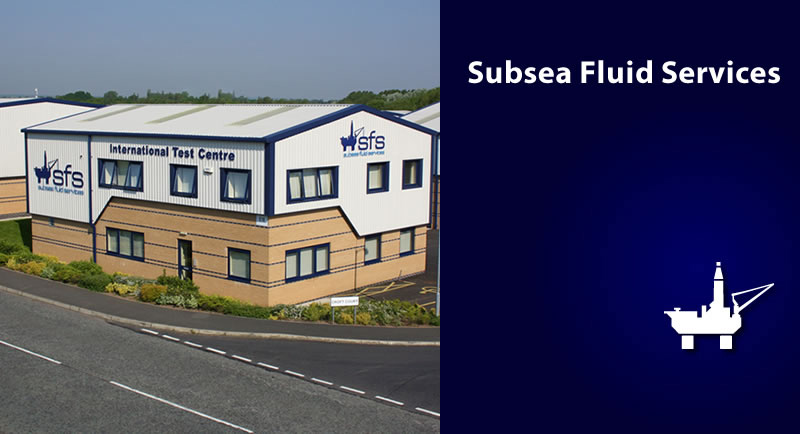 Providing Independent, fluid related testing, qualification and consultancy services to the Global oil and gas industry.
Join our mailing List >>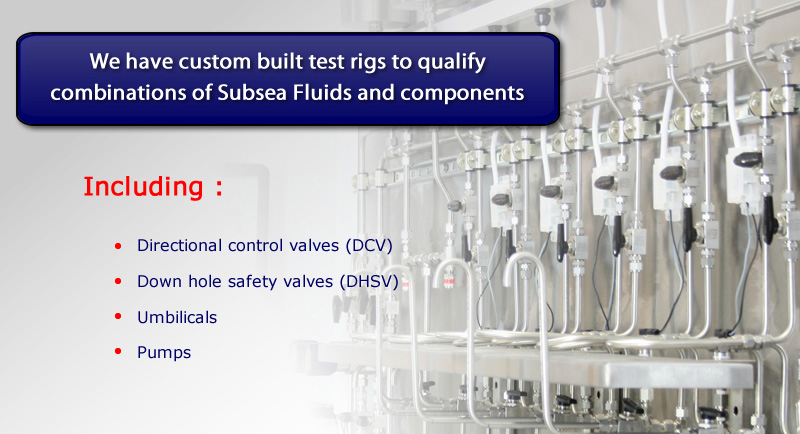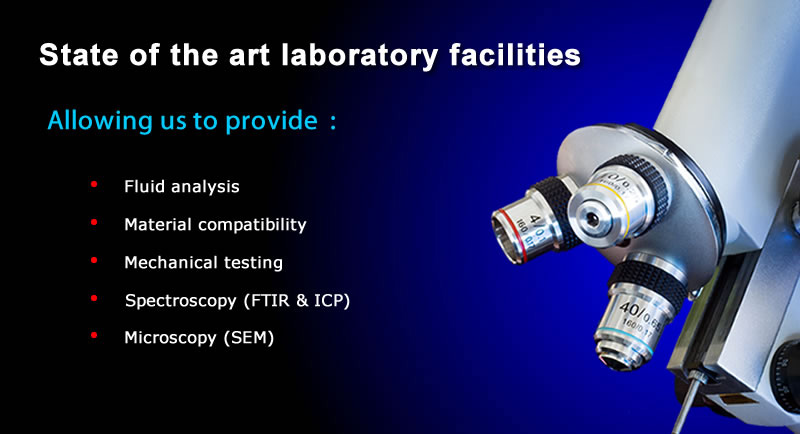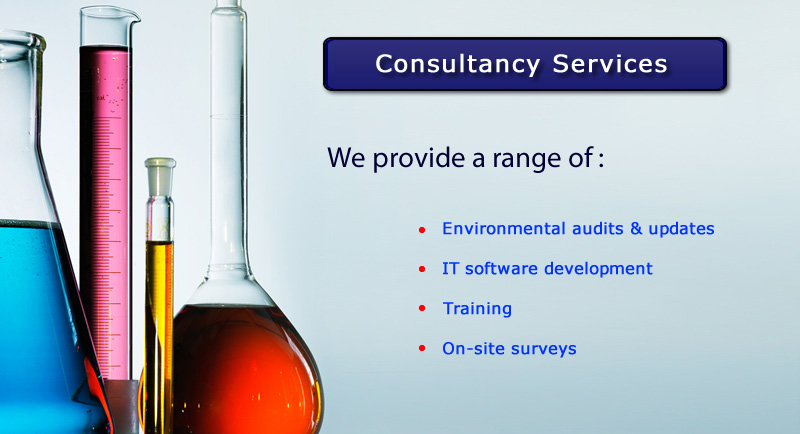 Subsea Fluid Services (SFS) provides operators, FEED contractors and Equipment Vendors the opportunity to have subsea and topside equipment independently tested and qualified with their chosen hydraulic fluid.
Project/Client List
SFS has conducted compatibility/qualification work relating to a wide range of subsea fields to date including :
Either directly or via third party vendors such as :
Shell (Prelude, Sarawak)
BP (Shah Deniz 2, Quad 204, Taurus Libre)
Exxon (Balder, ERHA)
Maersk (Flyndre Cawdor)
Talisman Sinopec (Clyde)
Woodside (Persephone)
Premier (Solan)
TAQA (Cormorant)
Total
Iona (Orlando)
Apache (Balnaves, Van Gogh, Aviat)
Cameron One Subsea
Subsea Components
Oceaneering
FMC
Castrol Offshore
Halliburton
Offshore Environmental Oils
Rotator
Aker Solutions
Bifold
'if a fluid touches it, we can test it!'
Testing can be broken down into two main categories:
Equipment Testing:
SFS boasts a range of bespoke test rigs designed to test a wide range of Offshore related equipment including Directional Control Valves (DCV's), Down Hole Safety Valves (DHSV's), Thermoplastic Umbilical Hoses, Pumps (Piston, Gear and Vane), Proportional Valves, Hydraulic Cylinders, Winches and Accumulators and regularly work with clients to design new test rigs (and adaptations to existing rigs), to allow new data to be gathered.
Laboratory Testing:
SFS boasts a wide range of laboratory testing services including compatibility of metallic and non metallic (elastomers, coatings, plastics, fibres etc.) with water and oil based hydraulic fluids, an impressive tribology lab (4-Ball and Falex), and a state of the art Tensile Test Laboratory. Testing can be conducted to a very wide range of OEM and international test standards including ISO 13628-5, API 17F/ ISO 13628-6 (annex C), ASTM F519, API 17D, ISO 12922 & ISO 15380 to name but a few.
Subsea Fluid Services Limited
, E18, Croft Court, Leigh, Lancashire, WN7 3PT, UK, |
info@SubseaFS.com
| +44 (0)1942 608 831